Overview
HP Engineering entails utilizing established engineering disciplines to test and safeguard the manufacturing standards for new and existing HP products. Working with internal stakeholders and outsourced development partners, you will develop and execute solutions to resolve any existing issues, ensuring that our operating processes are cost-effective and uphold the highest quality.
Full Time
Level: Middle
Travel: Minimal (if any)
Success profile
What makes a successful Engineer at HP? Check out the top traits we're looking for and see if you have the right mix.
What it's like to work at HP
Rewards
Medical

Holidays

Flex Time

Life and Disability
Insurance

Work/Life Balance

Onsite Gym/
Fitness Center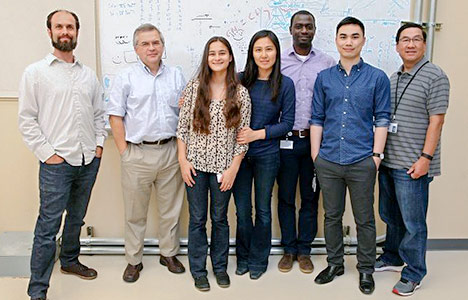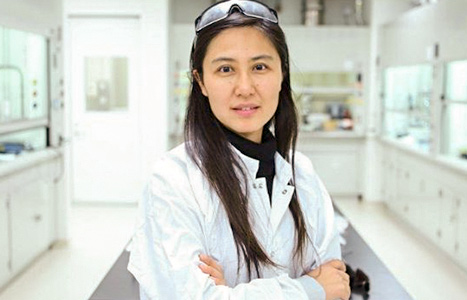 "Our passion is to innovate in addressing daily engineering challenges."

"At HP, innovative people collaborate together to create experiences and products that make the world a better place."

"I joined HP not long ago, right after my undergrad studies; the amount of autonomy that my manager has given me was beyond my expectation. My seniors value my opinion and they trust me as a part of the team."

"I love working at HP because it allows me to give back to the community and participate in volunteering events that I care about."
Responsibilities
Job ID 3050807
Primary Location Vancouver, Washington, United States of America
Date posted 09/11/2019
At HP, talent is our criteria. Join us in reinventing the standard for diversity and inclusion. Bring your awesomeness, and just be you!
At HP, we believe in the power of ideas. Our vision is to create technology that makes life better for everyone, everywhere – every person, every organization, and every community around the globe. This motivates us – inspires us – to do what we do. To make what we want. To invent, and to reinvent. To engineer experiences that amaze.  

In 3D Printing, we are looking for visionaries who are willing to push boundaries to help us rewrite the rules of 3D Printing. We are looking for those who are insatiably curious, able to work across borders and without limits, and who possess the passion to help shape the future of the 3D Printing industry. 
Description
HP has ambitious goals for the next generation of connected, intelligent, digital manufacturing.  The hybrid cloud platform and applications we deliver to customers as part of our system experience and are the primary vehicle.  As a Hybrid Cloud Architect for digital manufacturing platform and applications, you will be responsible for leading the technical direction and architecture across our products to ensure the best technical decisions are being made.   You have unsurpassed skill in a strong broad-based generalist background with specialized, proven experience within the public/hybrid/private cloud space, and you will bring your knowledge to bear to help lead decisions on IoT frameworks, microservice architecture, cross device applications, and cutting-edge hybrid cloud infrastructure.  You keep your skills razor sharp and will lead best practices in platform development approach by example.  You can't imagine a life without continual learning, and you model a growth mindset to the rest of the development community.  Embracing new technology when it best serves the organizational goals.  You are passionate about the digital manufacturing space and how the role of data and SW in decision making, a customer and design-centered focus, and the evolution of connected IoT frameworks can transform the way the world manufactures. 
Responsibilities
Work with other senior architects to develop strategy and technology roadmaps for hybrid cloud architecture and IoT solutions across 3D printing platforms and products
Lead the design and development of next generation digital manufacturing hybrid cloud platform using container orchestration with DevOps mindset
Directly tackle the hardest and most impactful problems in our domain space by writing code with at least 50% of your time 
Support Communication of platform strategy and technology roadmaps to executive staff, industry partners and customers
Stay current with emerging technologies and advancements within existing technologies
Build the monitoring and telemetry tools to keep up with SLA of platform performance, latency using alerts/metrics
Ensure the quality and performance of the platform through fully automated functional and performance testing
Optimize performance, scale out and build resiliency in the platform
Guides and mentors less- experienced staff members to set an example of platform, applications design and development innovation and excellence
Education and Experience
8+ years relevant and successful platform and application development technical leadership across a broad and relevant career
Must have at least 3 years of experience designing, deploying, and implementing Private, Public, and Hybrid Cloud Technologies in accordance with industry best practices
Knowledge and Skills
Expert in all parts of the SW development lifecycle, and able to contribute directly from scoping initial program deliverables to evolving large and established SW systems
Experience with automation and infrastructure as code concepts using tooling such as Terraform, Ansible, CloudFormation with DevOps model
Knowledge of IaaS, PaaS and containerization – micro services architecture designed around the delivery of infrastructure components as a service
Strong knowledge of Linux operation and troubleshooting
Industry certifications related to cloud platforms (AWS, Azure, or GCP)

Experience with OpenStack, Kubernetes. Mesos (DC/OS), or Dockers

Experience in automating large-scale deployments with modern software configuration management tools (Salt, Puppet, Ansible) and monitoring is highly desirable

Experience with multiple programming languages including but certainly not limited to: C/C++, C#, Python, JavaScript, or Go.  Learning new languages and computer concepts is what you do every day

Must be organized, flexible & able to act independently, with ability to switch rapidly between different projects and priorities in a fast-paced environment 
Adept at collaborating within a matrixed environment 
Superior verbal and written communication skills, including written, public speaking, and small-group presentation skills, including ability to communicate effectively with core team, extended stakeholders and leadership
#LI-POST
Apply