Overview
HP Engineering entails utilizing established engineering disciplines to test and safeguard the manufacturing standards for new and existing HP products. Working with internal stakeholders and outsourced development partners, you will develop and execute solutions to resolve any existing issues, ensuring that our operating processes are cost-effective and uphold the highest quality.
Full Time
Level: Middle
Travel: Minimal (if any)
Success profile
What makes a successful Engineer at HP? Check out the top traits we're looking for and see if you have the right mix.
What it's like to work at HP
Rewards
Medical

Holidays

Flex Time

Life and Disability
Insurance

Work/Life Balance

Onsite Gym/
Fitness Center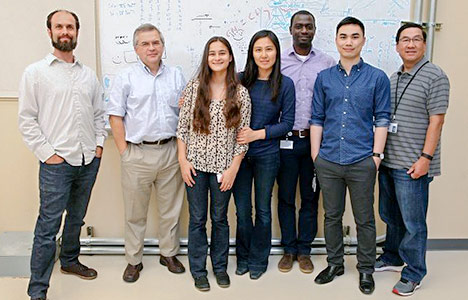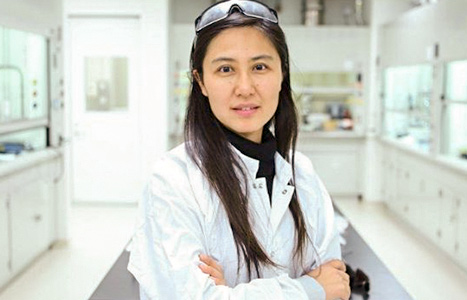 "Our passion is to innovate in addressing daily engineering challenges."

"At HP, innovative people collaborate together to create experiences and products that make the world a better place."

"I joined HP not long ago, right after my undergrad studies; the amount of autonomy that my manager has given me was beyond my expectation. My seniors value my opinion and they trust me as a part of the team."

"I love working at HP because it allows me to give back to the community and participate in volunteering events that I care about."
Responsibilities
Job ID 3041980
Primary Location Spring, Texas, United States of America
Date posted 03/21/2019
At HP, talent is our criteria. Join us in reinventing the standard for diversity and inclusion. Bring your awesomeness, and just be you!
HP INC
Our company vision is to create technology that makes life better for everyone, everywhere. HP Inc. was reborn in 2015 as a worldwide leader in personal systems and printing, with a legacy of innovation and the heart of a start-up. We are agents of change in the industry with innovative PC designs, 3D printing, Augmented Reality, Security features, and others. The HP DaaS initiative is an ambitious project that uses software to revolutionize our billion-dollar Personal System business, introducing a disruptive as-a-service model for device ownership that leverages data analysis and machine learning to enable businesses to manage their devices more intelligently and efficiently. From this highly successful product line, we are reusing the technological building blocks into accelerating various other products.
SOFTWARE ENGINEERING MANAGER
We are in search of a leader who is passionate about software and technology, and who believes that technology can make people's lives better. This leader must be able to understand software engineering fundamentals and keep up with discussions with the technical team. We need someone who enjoys working with highly talented individuals that are eager to learn, grow, and make their contributions. Excellent written and spoken communication skills are fundamental to coordinate our distributed teams, and the ability to communicate concisely and clearly is valued. We are looking for an energetic and committed person, a motivator who leads by example and works together with the team to achieve common goals.
Responsibilities
                • Ensure the teams deliver on their commitments, nurturing a high trust environment.
                • Responsible for development and testing of all data collection from Windows, Android, iOS, Mac, IoT Devices to our Cloud Platform..
                • Responsible for privacy, security and performance of these applications.
                • Responsible for sending configuration and commands down the devices.
               • Drive the team on the continuous pursuit of technical excellence.
                • Work on the career development of our software developers.
                • Ensure the team is aligned with the company strategy and goals.
                • Assess priorities and keep the team focused on the most important work.
                • Negotiate scope, schedule and resources with management and other groups to ensure the team is set for success.
Minimum Qualifications
                • BA/BS degree in computer science, engineering or related field.
                • Experience in leading software teams.
                • Experience in delivering and maintaining software to production environments.
Good to have qualifications
                • Experience with large distributed teams
                • Experience with Agile software development
                • Experience with programming. Favored languages are C#, C++, objective-C, Java, but any experience with complex systems is appreciated.
                • Experience with highly scalable cloud based software
                • Experience with large scale deployments
                • Experience with IoT solutions
                • Software Security Background
Apply