Overview
HP Engineering entails utilizing established engineering disciplines to test and safeguard the manufacturing standards for new and existing HP products. Working with internal stakeholders and outsourced development partners, you will develop and execute solutions to resolve any existing issues, ensuring that our operating processes are cost-effective and uphold the highest quality.
Full Time
Level: Middle
Travel: Minimal (if any)
Success profile
What makes a successful Engineer at HP? Check out the top traits we're looking for and see if you have the right mix.
What it's like to work at HP
Rewards
Medical

Holidays

Flex Time

Life and Disability
Insurance

Work/Life Balance

Onsite Gym/
Fitness Center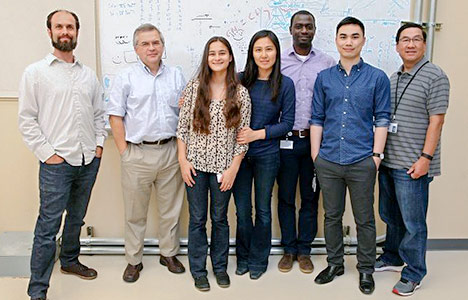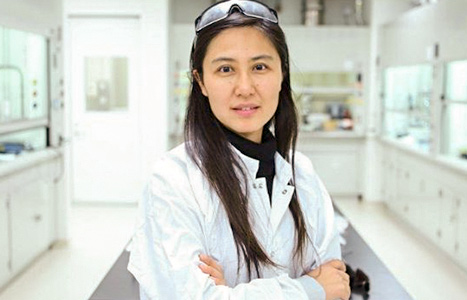 "Our passion is to innovate in addressing daily engineering challenges."

"At HP, innovative people collaborate together to create experiences and products that make the world a better place."

"I joined HP not long ago, right after my undergrad studies; the amount of autonomy that my manager has given me was beyond my expectation. My seniors value my opinion and they trust me as a part of the team."

"I love working at HP because it allows me to give back to the community and participate in volunteering events that I care about."
Responsibilities
Job ID 3028578
Primary Location Vancouver, Washington, United States of America
Other Location Singapore, Singapore;
Date posted 06/13/2018
At HP, talent is our criteria. Join us in reinventing the standard for diversity and inclusion. Bring your awesomeness, and just be you!
As the Product Support Manager supporting the HCS business in Vancouver (WA) / Singapore, you will be the primary CIE (Customer Insights and Experience) contact for R&D and other cross functional team members engaging in product generation. You will also tie together all aspect of Warranty/Hardware/Firmware/Software quality for the HCS programs.
Primary responsibilities include:
1. Develop customer insights from various sources and drive horizontal projects to help HCS business meets its objectives.
2. Lead the process to bring all key customer requirements (focus on Reliability/Quality/, customer experience and service & support) into the program team and actively work with the program team to meet the requirements.
3. Set warranty (Product Failure Rates/Customer Call rates/Warranty$) & sentiment goals (Web review ratings) for the program & drive meeting these goals through active partnership with various functional teams in the product generation organization & regional partners. Includes projection of the warranty rates for the different program checkpoints/milestones.
4. Through team effort, lead and deliver warranty support and service readiness for new products to enable their smooth introduction in the market.
5. Set reliability goals and system level intervention rates based on competitive benchmarking and in collaboration with the reliability teams. Includes goals for sub-system reliability/intervention rates
6. Champion field/Current Product Issue learnings to the development team, Drive, Close the loop to improve the product quality.
7. Lead management updates and reviews on program/quality status – internal & external GBU partners
8. Lead effort to assess customer impact for specific issues. Gate-keeps customer impacting waiver list towards program end game.
9. Works actively with the program team, support partners and management team during program end game and ramp period to manage late/ramp issues
Qualifications:
• Bachelor's or master's degree in Business Management, Engineering, Computer Sciences, or equivalent.
• Minimum 4-6 years printer experience in various disciplines which supports the scope.
Knowledge and Skills:
• Using project planning tools and software packages to create, manage, and track project results.
 • Strong analytical and problem-solving skills.
• Ability to develop customer insights from Various data sources which include Calls, repair data, Web reviews and other sources.
• Demonstrated experience coordinating and directing matrixed teams and resources.
• Excellent written and verbal communication skills; mastery in English and local language.
• Ability to effectively communicate program plans, proposals, and results, and negotiate options at management levels.
Apply