Overview
Finance at HP is beyond numbers. Essentially, the financial analysis that you do will serve as a sound backing to fuel financial functions and business initiatives. You will also be working with business leaders as well as cross-functional teams to identify opportunities for process improvement at various levels and propose viable solutions using your financial expertise.
Full Time
Level: Middle
Travel: Minimal (if any)
Success profile
What makes a successful Financial Analyst at HP? Check out the top traits we're looking for and see if you have the right mix. Additional related traits listed below.
What it's like to work at HP
Rewards
Medical

Professional Development

Flex Time

Maternity & Paternity
Leave

Work/Life Balance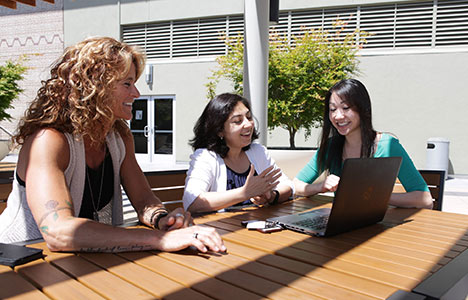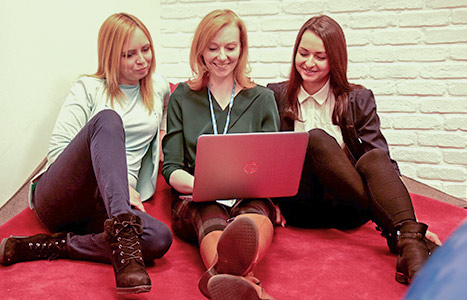 "I love working with HP as it is a place where diversity in people & ideas is encouraged thereby creating a very collaborative work environment."

"HP has offered me so many opportunities to develop my career from Sydney to Geneva and Singapore, across all aspects of finance. Beyond those experiences the number one reason why I love working for HP is the diverse group of talented people I get to work with every day across the globe!"

"The dynamic IT market is a place to be for financial professionals. Together with our diverse career paths and innovative environment, we are able to make things happen."
Responsibilities
Job ID 3021131
Location Singapore
Date posted 12/06/2017
HP is a proven leader in personal systems and printing, delivering innovations that empower people to create, interact, and inspire like never before. We leverage our strong financial position to extend our leadership in traditional markets and invest in exciting new technologies.
HP has an impressive portfolio and strong innovation pipeline across areas such as:
blended reality technology - our unique Sprout by HP will change the way people do things
3D printing
multi-function printing
Ink in the office
tablets, phablets, notebooks
mobile workstations
We are looking for visionaries who are ready to make an impact on the way the world works. At HP, the future's yours to create!
If you are our Internal Auditor in Singapore, you will have a chance to
Plan and supervise assigned audit activities.
Facilitate an audit from start to finish, including creating and evaluating audit work programs.
Assess timing for audit planning.
Guide audit analysts and specialists, and writes audit reports for management.
Manage feedback on projects and conducts post-audit evaluation.
Provide recommendations on leading practices to minimize risk or to comply with legal/financial reporting requirements.
Stay abreast of leading practices in auditing procedures, accounting regulations, governmental regulations, and internal control procedures; looks for ways to implement new procedures

Are you a high-performer? We are looking for an individual with:
First-level university degree or equivalent experience; advanced university degree preferred; CPA or equivalent highly desirable.
Typically 6+ years of related experience in finance, accounting or audit.
Strong systematic understanding of internal audit policies and operating principles.
SOX audit experience is a must, US GAAP is an added advantage.
Strong risk assessment and scoping skills.
Excellent communication, leadership, and influence skills.
Strong financial and business acumen.
Strong project management, problem solving, and analytical skills.
Apply