Overview
HP Sales is not for the faint hearted. It requires robust knowledge of HP's new and existing products and services, as well as communicating complex information to our partners and end-users. The scope is highly collaborative—working with internal and external stakeholders to drive sales activities at multiple organizational levels for overall sales growth.
Full Time
Level: Middle
Travel: Minimal (if any)
Success profile
What makes a successful Sales Specialist at HP? Check out the top traits we're looking for and see if you have the right mix.
What it's like to work at HP
Rewards
Medical

Dental

Vision

401(k)/Retirement plans
(USA)

Maternity & Paternity Leave

Paid Time Off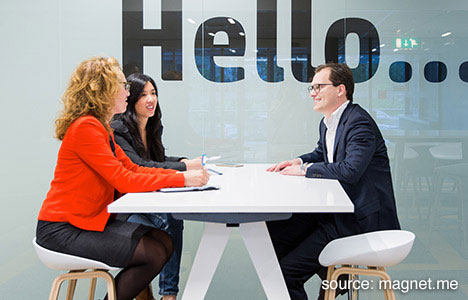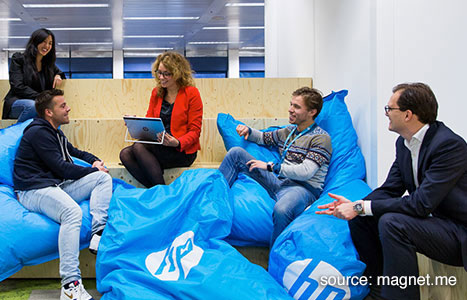 "I like working at HP because of the strong re-invention spirit, which encourages me to think out of the box with a growth mindset!"

"At HP, 15 years ago, I was offered the opportunity to be accountable as an individual performer as a UK and European sales person. After five years I took this experience to build and lead a high performance business culture. Our culture is to trust people to make bold decisions that can deliver the extraordinary; which is both extremely rewarding and often scary. I have been lucky enough in my career to see many different countries and work with a lot of diverse people. The market may have changed during these 15 years but HP continues to offer better opportunities then it did when I joined."
Responsibilities
Job ID 3028626
Primary Location Shanghai, Shanghai, China
Date posted 07/12/2018
At HP, talent is our criteria. Join us in reinventing the standard for diversity and inclusion. Bring your awesomeness, and just be you!
3D Printing Channel Partner Sales
New position to drive Channel Partner Expansion into IT Value Added Reseller segment and drive penetration into Education Vertical. This role will imply a duality in terms of regional and of internal-external focus. Working under the Channel business Manager for Asia Pacific and Japan (APJ), this person will focus on creating tools, programs and content to engage and attract sizeable educational and traditional HP partners across Asia Pacific to enable the Channel Managers in the whole region. However, this person, ideally, will have special focus on Greater China with direct contact and accountability with key partners in that region. 
Preferably to be located in North Asia as most of the travel will be happening within China (50% of time and travel) or Japan (25%) and Korea (15%)
General Profile:
Unique mastery and recognized authority on relevant subject matter knowledge including technologies, theories and techniques. Contributes to the development of innovative applications and ideas. Successfully operates in the most complex disciplines, in which the company must operate to be successful. Provides highly innovative solutions. Leads large, cross-division functional teams or projects that affect the organization's long-term goals and objectives. May participate in cross-division, multi-function teams. Provides mentoring and guidance to lower level employees. Routinely exercises independent judgment in developing methods, techniques and criteria for achieving objectives. Develops strategy and sets functional policy and direction. Acts as a functional manager within area of expertise but does not manage other employees as a primary job function.
Specific Responsibilities:
The main objective and KPI is to drive Channel Partner Expansion into the IT Value Added Reseller segment and drive penetration of our products into the Education Vertical.
Create tools, programs and content to engage and attract sizeable educational and traditional HP partners across Asia Pacific to enable the Channel Managers in the whole region
Co-develop internal strategy to optimize the power of HP in the engagement with partners.
Develops channel partner plans and long-term sales pipeline to increase company's market share in key segments + verticals
Focuses on larger deals/opportunities and value and/or volume portfolio management, and selling the range of 3DP products and solutions, specially in G. China market.
Works with management to develop future business plans for key vertical and segment in alignment with overall Channel Management strategy
Extensive time spent working with and leveraging a diverse set of external partners.
Builds strong professional relationships with key IT and business executives, including C level Executives within HP and with key partners vertical (Education) and segment (IT VARs) specific partners.
Advocates for Education Vertical specific channel and customer needs to ensure the Asia focus of the worldwide strategy.  partner needs in negotiating solution sales and troubleshooting delivery issues.
General Responsibilities:
Develops business plan in conjunction with the key channel partners
Applies consultative-selling techniques to identify and advance opportunities that result in ongoing profitable revenue growth for company.
Analyzes client industry and competitive research and information to facilitate rich partner go to market strategy
Actively manages the channel partner to protect and grow company's business; coordinates all account forecasts, planning and reporting.
Directs and coordinates all activity on channel partners.
Focuses on generating new business and builds, monitors and manages sales pipeline activity.
Responsible for achieving/managing quarterly, half yearly, annual quota and/or margin.
Enters all opportunities in pipeline/CRM tool and updates them weekly
Collaborates with Client Sales team to work with customers willing to be a reference in person or print.
Ability to implement margin recovery

activities/strategies.

Collaborates with Client Sales team to identify customer requirements, matches with company capabilities
Education and Experience Required:
University or Bachelor's degree; Advanced degree or MBA preferred.
Prior selling experience includes multiple, diverse set of selling/client facing responsibilities.
Viewed as expert in given field by company and customer; is a mentor of selling strategy, including designing strategy.
Typically 10+ years of experience as referenced above.
5 years+ commercial account and/or channel management experience.
Highly experienced in product specialty (Capital Equipment, 3D Printing, High-end 2D Printing).
Knowledge and Skills:
Story-telling and high level engagement capabilities: selling the potential opportunity for 3D Printing to key partners will be the key.
Knows how to motivate partners to sell our solutions and/or business models for them.
Have excellent time management skills and presentation skills. Is the go to expert for the technology or solution being presented.
Strong high-level customer management relationship building, especially working with executives in lines of business, and sometime board level.
High level of negotiation skills at high level partner and customer management.
Adept at advanced sales negotiations and positioning solution value under pricing pressures from

customer procurement

and procurement professionals.- proactive presentation of value solutions
Extensive partner organization intelligence and ability to work closely with multiple partners, to engage the client in business solutions.
Uses financial-selling techniques in collaboration with channel partners with the client and company internal to position value and advance sales motions.
Expertise in managing end- to-end sales processes in complex, large deals.
Relevant knowledge of client's industry; keeps abreast of trends and lead discussions with IT on strategic directions and linking discussions.
Strong knowledge of company's breadth of solutions and engages specialist resources as needed.
Ability to understand the channel partner and customer's business issues and translate to company solutions.
Ability to prioritize and drive strategic sales activity on a complex, large deal basis.
Excels in competitive selling skills.
Sell across platform and specialty.
Apply