Overview
HP Engineering entails utilizing established engineering disciplines to test and safeguard the manufacturing standards for new and existing HP products. Working with internal stakeholders and outsourced development partners, you will develop and execute solutions to resolve any existing issues, ensuring that our operating processes are cost-effective and uphold the highest quality.
Full Time
Level: Middle
Travel: Minimal (if any)
Success profile
What makes a successful Engineer at HP? Check out the top traits we're looking for and see if you have the right mix.
What it's like to work at HP
Rewards
Medical

Holidays

Flex Time

Life and Disability
Insurance

Work/Life Balance

Onsite Gym/
Fitness Center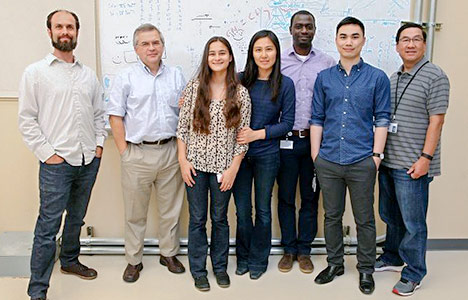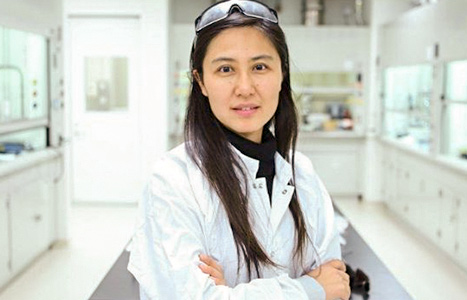 "Our passion is to innovate in addressing daily engineering challenges."

"At HP, innovative people collaborate together to create experiences and products that make the world a better place."

"I joined HP not long ago, right after my undergrad studies; the amount of autonomy that my manager has given me was beyond my expectation. My seniors value my opinion and they trust me as a part of the team."

"I love working at HP because it allows me to give back to the community and participate in volunteering events that I care about."
Responsibilities
Job ID 3023719
Location San Diego, California
Date posted 02/01/2018
Job description
HP Software already empowers 100s of millions of HP imaging devices around the globe.  Now, we're just getting started growing new user experiences with scaled mobile, desktop, cloud/web, and IoT software solutions in innovative ways.  The solutions you will help us build will make HP printing products come alive for customers no matter where or how they are connected, what screen they look at, what app they love, or what OS platform they love it on.  HP software and services are no longer about drivers.  We are about making best-in-class end-to-end experiences for people around the world we enjoy, our families enjoy, and our customers appreciate.  
As part of the Print Software and Solutions group you will lead a veteran Scrum team as Product Owner to create experiences that delight customers around the world. 
This position understands and coordinates feature backlog for all releases and their dependencies on each other. Leads the translation of software features into technical requirements (Features) and follows Agile Scrum based Software development. Defines software release plan and scope with platform lead / Marketing / Engineering team.  This role serves as the single voice on SW releases into and out of Engineering & Innovation.
Key Results:
Effective and groomed backlog
Clear defined Acceptance Criteria per feature
Effective Agile Processes (Scrum and Agile Hybrid) and Cross Functional communication
Effective Operating Organization & talent development
World Class Program & Project Execution
Efficient Delivery of Services (Quality, Low cost)
Efficient and Effective Solution Delivery Process
Promote Continuous Improvement
Scope:
Define Software release plan and scope with platform lead / Marketing / Design/ Engineering teams. This position will be single voice on SW releases to assure engineering deliverables are meeting the needs of the business.  Manage the backlog for sprint and release planning post-development start through QA. This position will also raise risks / impediments to program team.  Works with functional leads on staffing needs and resource management.
Collaborate with business analysts to transition the business requirements to technical requirements.
Implement processes, practices, and tools allow for multiple paths of delivery. I.e., create simplified, consistent, reusable, efficient and flexible methodologies
Recommend improvements and drive alignment across the Engineering organization
Manage partnerships with external vendors
Inspire others to adopt the new processes and improvements
Education:
Bachelor's degree in Computer Science/Engineering or equivalent experience is required. Master's Degree in Computer Science or MBA is preferred.
Work Experience:
10+yrs of Software Development methodology experience
5+ yrs of Requirements management and software architecture
3+ yrs of Agile Software Development
Worked in geographically diverse teams
Experience transforming teams and organizations to new methodologies
Detailed Requirements / Preferences:
Agile technical project management of multiple software releases
Work across multiple technical teams to develop solutions
Led backlog grooming sessions and drive solutions to completion working with Agile Teams
Clarify any acceptance criteria, work with program lead, technical lead
Detailed knowledge of Configuration Management Systems and processes
Demonstrated work with Scrum Masters to identify and resolve impediments
Requires excellent oral and written communication skills to influence and negotiate with senior leadership:
Requires effective communication with cross-functional teams and management.
Technical Skills:
System Design: Knowledge of the system design procedures and the ability to translate functional business requirements into an application system.
Value Proposition: Knowledge of procedures used to demonstrate the ROI of the solution
Managing Supplier Relationships: Knowledge of and the ability to balance relationships with suppliers utilizing the appropriate level of oversight, probing and persistence in order to achieve win/win agreements and relationships.
Basic Project Management: Knowledge of project management principles and the ability to apply the principles, tools and techniques to develop/plan, manage or execute projects or workplans to ensure successful completion (e.g., on time, within budget).
Engineering Skills: Knowledge of and the ability to understand, design, apply and troubleshoot mechanical and electrical systems.
LEADERSHIP BEHAVIORS:
DRIVE INNOVATION: Generate new or unique solutions and embrace new ideas that help sustain our business (encompassing everything from continuous improvement to new product and package innovation).
COLLABORATE WITH SYSTEM, CUSTOMERS, AND OTHER STAKEHOLDERS: Develop and leverage relationships with stakeholders to appropriately stretch and impact the business.
Apply