Overview
HP Engineering entails utilizing established engineering disciplines to test and safeguard the manufacturing standards for new and existing HP products. Working with internal stakeholders and outsourced development partners, you will develop and execute solutions to resolve any existing issues, ensuring that our operating processes are cost-effective and uphold the highest quality.
Full Time
Level: Middle
Travel: Minimal (if any)
Success profile
What makes a successful Engineer at HP? Check out the top traits we're looking for and see if you have the right mix.
What it's like to work at HP
Rewards
Medical

Holidays

Flex Time

Life and Disability
Insurance

Work/Life Balance

Onsite Gym/
Fitness Center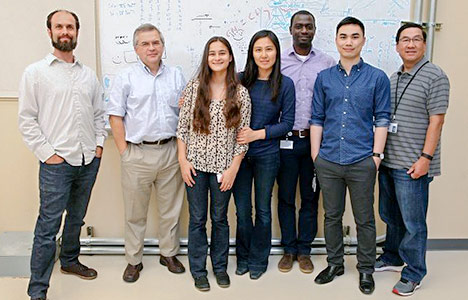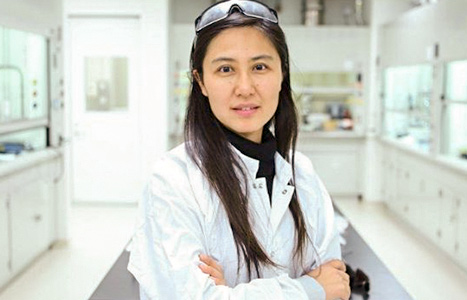 "Our passion is to innovate in addressing daily engineering challenges."

"At HP, innovative people collaborate together to create experiences and products that make the world a better place."

"I joined HP not long ago, right after my undergrad studies; the amount of autonomy that my manager has given me was beyond my expectation. My seniors value my opinion and they trust me as a part of the team."

"I love working at HP because it allows me to give back to the community and participate in volunteering events that I care about."
Responsibilities
Job ID 3038096
Primary Location Palo Alto, California, United States of America
Date posted 12/19/2018
At HP, talent is our criteria. Join us in reinventing the standard for diversity and inclusion. Bring your awesomeness, and just be you!
HP Labs- 3D Printed Electronics Research Engineer – Palo Alto, CA
HP Labs is an international research organization with its headquarters and largest facility located in Palo Alto, CA. As HP's central research organization, HP Labs' purpose is to deliver breakthrough technologies and technology advancements that provide a competitive advantage for HP by investing in fundamental science and technology in areas of interest to HP.
The Advance Materials and Printing for 3D Lab at HP Labs is seeking a qualified candidate for an electronics research engineer focused on 3D printed electronics (3D PE). Primary research topic involves developing, testing and optimizing designs and printing parameters for 3D PE devices, balancing the process design rules with desired device outcomes using both printed and placed electronic components.
Please visit HP's Multi Jet Fusion 3D printing technology websites for more information:
http://www8.hp.com/us/en/printers/3d-printers.html
http://h20195.www2.hp.com/v2/GetPDF.aspx/4aa6-8157eew.pdf
Responsibilities
Participate in researching and developing HP's novel 3D printed electronics technology
Use expertise in engineering discipline to design novel electronic devices showcasing the capabilities of the 3D printed electronics technology
Optimize printing parameters for printed electronic devices and adapt sensing systems into the 3D printer for developing controls systems for performance optimizations.
Develop and apply analytical methods for the design and characterization of 3D printed electronic devices
Contribute as a team member with other research scientists and engineers both on- and off-site to carry out the investigation, design, development, and execution of scientific research projects to generate new products, technologies, and intellectual property.
Work in a highly independent manner to create research plans, investigative procedures, and effectively execute research for both assigned and self-motivated investigations.
Develop and carry out protocols and processes for collecting, recording, and analyzing data; communicate results and conclusions to immediate team members as well as to an extended team of internal and external collaborators for review and feedback.
Education and Experience
Masters or PhD degree in Electrical Engineering, Computer Engineering, Mechanical Engineering, Mechatronics Engineering, Physics or related scientific discipline
Minimum 4-6 years experience, including graduate or postgraduate research and/or industry experience
Knowledge and Skills
Required:
Thorough knowledge and training in electrical engineering, with emphasis in electronics, communication systems, control systems, and/or compute architectures
Expert in printed electronic device and/or PCA design, layout and validation
Significant experience in ECAD and MCAD design. Ideally, also experience with 3D printing file formats
Experience in electronic properties of materials and knowledge on materials trade-offs when designing electronic systems
Strong analytical skills as applied towards solving complex engineering challenges
Preferred: 
Experience with 2D and/or 3D printed electronics approaches, materials and device design
Experience with RF devices, antenna design, RFID, NFC and/or Bluetooth communications
Experience with low power design, integrated sensor systems, FPGA and/or ASIC systems
PCA design experience balancing multiple requirements like size, cost, reliability, efficiency and performance
Experience with automated Pick and Place PCA assembly systems
Understanding of traditional and printed electronic component designs and materials with a grasp of factors affecting performance
Experience with 3D printing methods, including polymer 3D printing
Programming experience: Matlab, Python or other
System in package design experience: methods, materials, and device performance trade-offs
Basic understanding of material physical properties past electronic properties, like thermal and mechanical properties
Basic nanomaterial inks understanding
Apply