Overview
HP Engineering entails utilizing established engineering disciplines to test and safeguard the manufacturing standards for new and existing HP products. Working with internal stakeholders and outsourced development partners, you will develop and execute solutions to resolve any existing issues, ensuring that our operating processes are cost-effective and uphold the highest quality.
Full Time
Level: Middle
Travel: Minimal (if any)
Success profile
What makes a successful Engineer at HP? Check out the top traits we're looking for and see if you have the right mix.
What it's like to work at HP
Rewards
Medical

Holidays

Flex Time

Life and Disability
Insurance

Work/Life Balance

Onsite Gym/
Fitness Center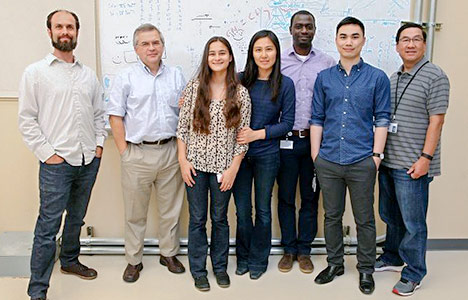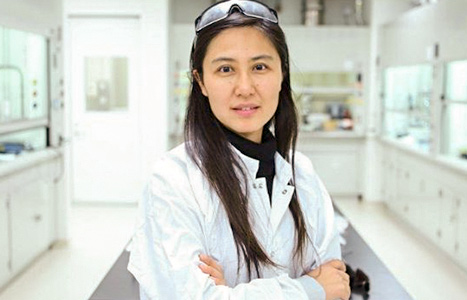 "Our passion is to innovate in addressing daily engineering challenges."

"At HP, innovative people collaborate together to create experiences and products that make the world a better place."

"I joined HP not long ago, right after my undergrad studies; the amount of autonomy that my manager has given me was beyond my expectation. My seniors value my opinion and they trust me as a part of the team."

"I love working at HP because it allows me to give back to the community and participate in volunteering events that I care about."
Responsibilities
Job ID 3030213
Primary Location Palo Alto, California, United States of America
Date posted 03/21/2019
At HP, talent is our criteria. Join us in reinventing the standard for diversity and inclusion. Bring your awesomeness, and just be you!
The Print Adjacencies and 3D lab at HP Laboratories in Palo Alto, California, is seeking an outstanding innovative physicist or mechanical engineer to join its elite R&D team working on breakthrough technologies including a new card display technology and next generation printing platforms.
The new engineer would work with a team of leading engineers which includes physicists, mechanical engineers, material science engineers, chemists and software engineers to impact HP's business and products through fundaments research and applied science.
The job involves fundamental understanding of complex imaging and printing systems, designing, fabricating, and testing of complex platforms, robots, and tools. The applicant will plan and conduct experiments to diagnose and improve press operation and to test alternative subsystem designs. Innovate in a broad range of technical areas to solve multidisciplinary problems, addressing issues which involve materials properties, chemistry, physics, thermal design, fluid flow, and control systems. Use current computer-aided design and simulation tools.
Job qualifications
Demonstrated ability to define and implement innovative research experiments, focused so that they enable breakthroughs in engineering practice.

Demonstrated ability to invent and design involving multidisciplinary approaches is highly desirable.

Deep knowledge in physics, mechanical engineering, materials properties, thermal design, fluid flow, and control systems.

Strong theoretical and experimental background.

Highly self-motivated individual with conscientious work habits, articulate, and able to collaborate effectively with other members of the project team.

5 years or more of experience in a similar R&D environment is needed.

This position is open for an outstanding Ph.D. in Physics or Mechanical Engineering.
The team research area spans:
Physics
Mechanics
Materials Sci.
Electrics
Chemistry
Firmware
Software
Automation
Control systems
3D printing
Digital printing
New platforms
Research
Products
Other guidance:
Please include your GPA
Please share with us work that you did and can be shared (non-confidential) of mechanical systems, machinery, things you built etc. Photos could also help.
#LI-post
Apply