Overview
HP Engineering entails utilizing established engineering disciplines to test and safeguard the manufacturing standards for new and existing HP products. Working with internal stakeholders and outsourced development partners, you will develop and execute solutions to resolve any existing issues, ensuring that our operating processes are cost-effective and uphold the highest quality.
Full Time
Level: Middle
Travel: Minimal (if any)
Success profile
What makes a successful Engineer at HP? Check out the top traits we're looking for and see if you have the right mix.
What it's like to work at HP
Rewards
Medical

Holidays

Flex Time

Life and Disability
Insurance

Work/Life Balance

Onsite Gym/
Fitness Center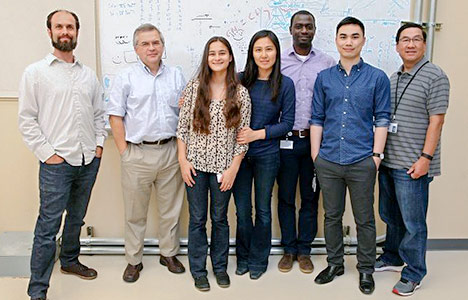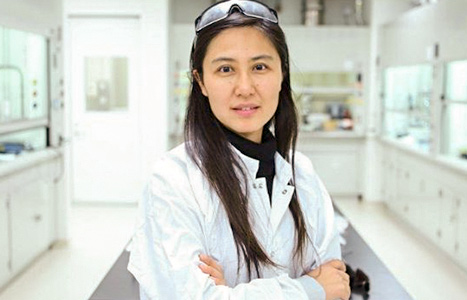 "Our passion is to innovate in addressing daily engineering challenges."

"At HP, innovative people collaborate together to create experiences and products that make the world a better place."

"I joined HP not long ago, right after my undergrad studies; the amount of autonomy that my manager has given me was beyond my expectation. My seniors value my opinion and they trust me as a part of the team."

"I love working at HP because it allows me to give back to the community and participate in volunteering events that I care about."
Responsibilities
Job ID 3045872
Primary Location Palo Alto, California, United States of America
Date posted 05/14/2019
At HP, talent is our criteria. Join us in reinventing the standard for diversity and inclusion. Bring your awesomeness, and just be you!
Distinguished Technologist of AI/Robotics
Distinguished Technologist of AI/Robotics for Edge Computing - for end-point applications and on-premise computing - has the possibility of vastly improving human life and driving business opportunities for HP.  Our Team at HP Labs is spearheading the application of machine learning and developing new architecture innovations to existing and yet-to-be-created businesses within HP. At HP Labs, we conduct research to gain fundamental understanding of ML algorithms, systems architectures, and distributed intelligence to apply these to practical problems with widespread impact. Some of our research topics include: creation of intelligent physical agents (robotics), computer vision for affective computing and image analysis, NLP for hybrid human-machine decision making, ML based audio processing, the role of long term persistent memories in Machine Learning and architectures for distributed inferencing.
If you have deep technical skills, strong leadership capabilities, like to attack the hardest and most challenging problems, want to make a difference in the lives of others and work in a highly supportive team, then we invite you to apply to join our team. 
Responsibilities
In this highly leadership visible role, you will
Create proposals for break-through technology advancement projects which can drive new TAM opportunities for HP
Secure funding from within and outside, including federal funding such as DARPA or NIH for large scale strategic projects
Execute large scale strategic projects to meet the demands of the business and funding agency
Lead cutting-edge research in systems architecture and machine intelligence.
Hands-on technical leadership of a project or work as an individual contributor to lay the technical foundation of future products and businesses for HP.
Publish your results in leading research venues, file Intellectual property.
Partner with the academic community to influence the direction of external research.
Work in a cross-functional team environment to realize you research.
Provide thought leadership to CTO and HP.
Qualifications
Minimum
Demonstrated leadership experience in launching and leading large-scale projects with attributes as above.
PhD degree in Artificial Intelligence, Machine Learning, Robotics, Computer Architecture, Computational Neuroscience or related technical field with a strong publication/practical implementation record or equivalent experience.
Strong deep learning experience, with a strong knowledge of Neural Network architectures as applied in Computer Vision, Natural Language Processing, Machine Intelligence and/or Reinforcement Learning.
Experience in systems, silicon, computer architecture.
Experience in one or more modern deep learning frameworks (Pytorch, Tensorflow, etc).
Publication at highly ranked ML and AI conferences and/or journal publications or equivalent.
Strong programming expertise, with demonstrated hands-on experience in writing software

Preferred

Research focus on computer architecture, distributed intelligence, edge compute and machine learning.
Contributions to open source projects.
Computational Neuroscience modeling experiences.
Programming languages: C++, Python, Matlab
CUDA, Embedded software
Architecture simulators
Experience with OpenCV, ROS, etc.
Apply