Overview
Finance at HP is beyond numbers. Essentially, the financial analysis that you do will serve as a sound backing to fuel financial functions and business initiatives. You will also be working with business leaders as well as cross-functional teams to identify opportunities for process improvement at various levels and propose viable solutions using your financial expertise.
Full Time
Level: Middle
Travel: Minimal (if any)
Success profile
What makes a successful Financial Analyst at HP? Check out the top traits we're looking for and see if you have the right mix. Additional related traits listed below.
What it's like to work at HP
Rewards
Medical

Professional Development

Flex Time

Maternity & Paternity
Leave

Work/Life Balance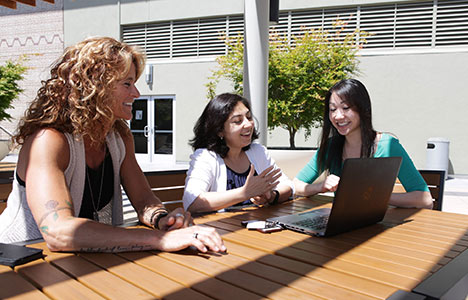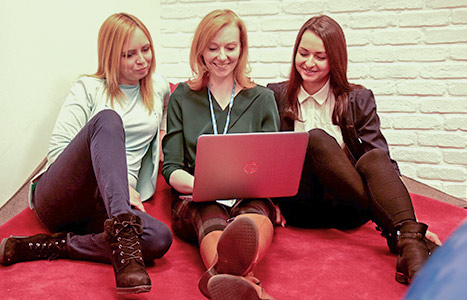 "I love working with HP as it is a place where diversity in people & ideas is encouraged thereby creating a very collaborative work environment."

"HP has offered me so many opportunities to develop my career from Sydney to Geneva and Singapore, across all aspects of finance. Beyond those experiences the number one reason why I love working for HP is the diverse group of talented people I get to work with every day across the globe!"

"The dynamic IT market is a place to be for financial professionals. Together with our diverse career paths and innovative environment, we are able to make things happen."
Responsibilities
Job ID 3018263
Location Malaysia
Date posted 11/13/2017
Applies intermediate level of subject matter knowledge to solve a variety of common business issues. Works on problems of moderately complex scope. Acts as an informed team member providing analysis of information and limited project direction input. Exercises independent judgment within defined practices and procedures to determine appropriate action. Follows established guidelines and interprets policies. Evaluates unique circumstances and makes recommendations.
Responsibilities:
Analyzes and recommends customer credit limits based upon credit scores.
Investigates potential credit fraud and works closely with internal security and business partners to resolve.
Resolves credit issues independently.
Negotiates down payment with customers and HP sales staff to allow customer to purchase above their credit limit.
Analyzes and researches customer's receivables account delinquency and determines the type of communication method to facilitate payment.
Resolves disputes related to customer payment on delinquent accounts and negotiates and ensures payment from customer.
Recognizes trends for non- payment and resolves issues by engaging internal partners.
Initiates the dispute resolution process with internal HP partners and follows issue and ensures resolution for HP and customer.
Analyzes at-risk customers and recommends account strategies to prevent delinquencies.
Education and Experience Required:
First level university degree with a focus in business or economics recommended or equivalent experience.
Typically 2-4 years of experience in collection.
Knowledge and Skills:
Intermediate written and verbal communication, negotiation, and conflict resolution skills.
Intermediate accounting knowledge.
Intermediate problem solving skills.
Basic computer skills.
Intermediate prioritization skills.
Basic understanding of risk mitigation tools.
Intermediate understanding of HP's order management process.
Intermediate understanding of HP's dispute management process.
Intermediate understanding of collection processes and financial concepts.
Intermediate influence skills.
Apply