Overview
HP Engineering entails utilizing established engineering disciplines to test and safeguard the manufacturing standards for new and existing HP products. Working with internal stakeholders and outsourced development partners, you will develop and execute solutions to resolve any existing issues, ensuring that our operating processes are cost-effective and uphold the highest quality.
Full Time
Level: Middle
Travel: Minimal (if any)
Success profile
What makes a successful Engineer at HP? Check out the top traits we're looking for and see if you have the right mix.
What it's like to work at HP
Rewards
Medical

Holidays

Flex Time

Life and Disability
Insurance

Work/Life Balance

Onsite Gym/
Fitness Center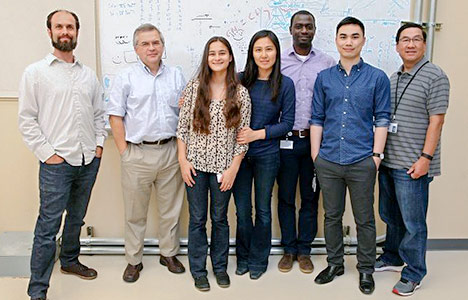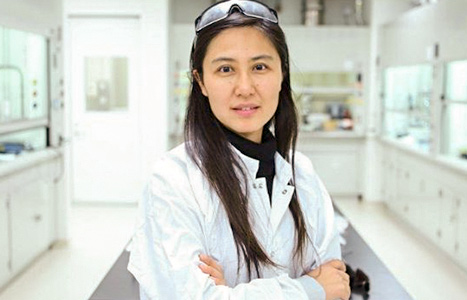 "Our passion is to innovate in addressing daily engineering challenges."

"At HP, innovative people collaborate together to create experiences and products that make the world a better place."

"I joined HP not long ago, right after my undergrad studies; the amount of autonomy that my manager has given me was beyond my expectation. My seniors value my opinion and they trust me as a part of the team."

"I love working at HP because it allows me to give back to the community and participate in volunteering events that I care about."
Responsibilities
Job ID 3032239
Primary Location Houston, Texas, United States of America
Other Location Boise, Idaho, United States of America;Ft. Collins, Colorado, United States of America;Vancouver, Washington, United States of America;
Date posted 08/10/2018
At HP, talent is our criteria. Join us in reinventing the standard for diversity and inclusion. Bring your awesomeness, and just be you!
This position reports to the R&D IT Hardware Engineering Systems Manager. You will be responsible for engaging with and supporting a team of worldwide mechanical, PCB, and Operations based engineers who use PTC Windchill, PTC Workgroup Manager(s) and other product development engineering software. You will help establish, automate, improve, and standardize processes and workflows. In addition, you will provide best practices expertise and counsel related to working with multiple CAD design tools, enabling engineering data to flow from these disparate CAD processes to Windchill. This role will work with multiple business processes - mapping old processes to new, improved ones in Windchill in the area of BOM, Engineering Change, and Quality Management.
Applies advanced subject matter knowledge to solve complex business issues and is regarded as an Engineering subject matter expert. Frequently contributes to the development of new ideas and methods. Works on complex problems where analysis of situations or data requires an in-depth evaluation of multiple factors. Leads and/or provides expertise to functional project teams and may participate in cross-functional initiatives. Acts as an expert providing direction and guidance to process improvements and establishing policies. Frequently represents the organization to external customers/clients. Exercises significant independent judgment within broadly defined policies and practices to determine best method for accomplishing work and achieving objectives. May provide mentoring and guidance to lower level employees. Designs, builds and implements software applications or application extensions to complete or enhance the software package based elements of the solution.
Responsibilities:
Act as a technical expert for the PTC Windchill product suite to analyze, evaluate, develop, and implement system solutions to meet requirements

Analyze business goals, rules, and processes across various information systems tools and technologies specifically within PTC Windchill PLM system.

Work with our migration delivery team to complete PDM/PLM migrations
Participate in extracting data from various PDM/PLM database systems
Perform occasional upgrades to Windchill after verifying a sample installation
Establish, document, and maintain a set of best practices and help users implement them

Comfortable working within cross functional teams, contributing to the overall planning of projects, recommending approaches, identifying resources, and developing timelines.

Support and work with WGM technology to and from ECAD (Cadence Allegro).
Support and work with WGM technology to and from MCAD (NX to Windchill).
Establishes and maintains relationships with key tactical leaders and business implementation leads. Uses deep business knowledge of multiple businesses or sub- domains to drive engagement for major IT initiatives. Influences overall IT and business planning; engages in strategic business planning where there is IT impact.
Represents the needs of the business, function, or geography on an ongoing basis to maintain consistent plans between IT and the business.
Identifies areas where the business, function, or geography can take advantage of standard IT solutions.
Drives for adoption of standard solutions.
Actively participates in IT projects to ensure that business, function, and geography "customers" are included appropriately and ensures that they receive sufficient and timely communications.
Establishes IT processes which are consistent with overall organization objectives.

Designs, codes and tests application extensions or application programs.
Education and Experience Required:
Minimum 7 years experience with PTC Windchill PLM systems and work experience in the fields of New Product Introduction, Product Development
Bachelor's or Master's degree in Engineering, Computer Science, Information Systems, or equivalent.
Typically 6-10 years experience.
Knowledge and Skills:
Advanced knowledge of PLM software solution capabilities, such as PTC Windchill,
Preferred experience with the following packaged solutions: Windchill PLM or any of its modules
Preferred experience with PTC Navigate and Thingworx
Experience in working with the following: Java, SQL, XML, Web Service Integrations (acceptable C#, .Net)
Ability to establish effective working relationships in a team environment
Effective organization and time management skills, with ability to work under pressure and adhere to project deadlines
Excellent analytical and problem solving skills.
Experience in overall architecture of software systems for products and solutions.
Evaluating forms and processes for software systems testing and methodology, including writing and execution of test plans, debugging, and testing scripts and tools.
Excellent written and verbal communication skills; mastery in English and local language. Ability to effectively communicate product architectures, design proposals and negotiate options at senior management levels.
#LI-Post
Apply