Overview
Your career with us helps you rapidly apply your academic learnings and gain practical experience. You are in the driver's seat, shaping your own development, learning from mentors and coaches. Your everyday is guided by key priorities of your role, but your tomorrow is shaped by how you decide to reach them.
Full Time
Level: Middle
Travel: Minimal (if any)
Success profile
What makes a successful Intern at HP? Check out the top traits we're looking for and see if you have the right mix.
Analytical
Proactive
Problem-solver
Leadership
Curious
Team player
What it's like to work at HP
Rewards
Healthcare

Holidays

Relocation
Reimbursement

Continuing Education

Work/Life Balance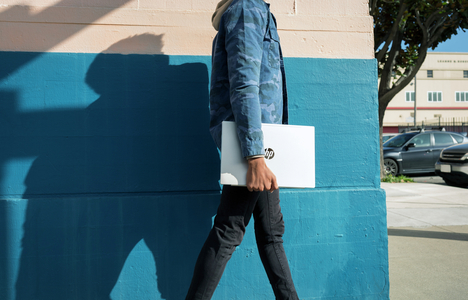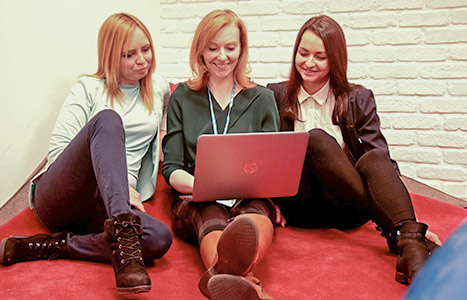 "My experience at HP is fulfilled with meaningful and exciting projects. The opportunity to learn, connect and be supported by HP professionals is what inspires me every day. It feels good to be given so much responsibility and to be able to see my own impact at work. I've also been challenged to go out of my comfort zone and interact with people from different levels of the organization."

"My internship projects, each one of them contributes to HP's success and I couldn't imagine as an intern the impact that my projects would have. So, every day it's easy to come in to work because I know I am a piece of a much larger puzzle; I don't want to miss a chance to do something awesome."

"There's an extremely broad variety of
experiences and perspectives throughout HP."
Responsibilities
Job ID 3034077
Primary Location Houston, Texas, United States of America
Other Location Ft. Collins, Colorado, United States of America;
Date posted 10/11/2018
At HP, talent is our criteria. Join us in reinventing the standard for diversity and inclusion. Bring your awesomeness, and just be you!
About Us
Innovation is in HP's DNA. From our origins in a Palo Alto garage in 1939, to our current position as one of the world's leading technology companies, HP has grown to become a leader in technology and corporate culture, inspiring innovators and entrepreneurs around the globe.
HP brings together a portfolio that spans printing, personal computing, software and services to serve more than 1 billion customers in over 170 countries. We are committed to fostering a diverse and inclusive workplace that attracts exceptional talent and to supporting our employees to succeed at all levels. We dream in over 35 languages and share one mission: to engineer experiences that amaze.
Join us for a 12-week paid summer internship designed to let you apply your classroom learnings to real world challenges.  Our internships have a thoughtful balance of networking, executive speakers, community involvement, big meaty projects (no paper filing here!) and fun!
Education
Working towards a Bachelor's (undergraduate) or Master's (graduate) degree in a technical discipline (e.g. computer science, computer engineering, data analytics, information technology, engineering, math).  3rd year completed toward Bachelor's degree or 1st year completed towards Master's degree.
For software and firmware areas, beginning experience in XML, VB, HTML/DHTML, Python, C#, and/or C++ in a PC Windows or Linux environment.   Awareness of software life-cycles.   Some knowledge (development and application) in multiple operating systems.  
Exposure to engineering principles, methodologies, and procedures. Demonstrated experience in organizing and prioritizing multiple tasks/projects simultaneously.
Apply