Overview
Your career with us helps you rapidly apply your academic learnings and gain practical experience. You are in the driver's seat, shaping your own development, learning from mentors and coaches. Your everyday is guided by key priorities of your role, but your tomorrow is shaped by how you decide to reach them.
Full Time
Level: Middle
Travel: Minimal (if any)
Success profile
What makes a successful Intern at HP? Check out the top traits we're looking for and see if you have the right mix.
Analytical
Proactive
Problem-solver
Leadership
Curious
Team player
What it's like to work at HP
Rewards
Healthcare

Holidays

Relocation
Reimbursement

Continuing Education

Work/Life Balance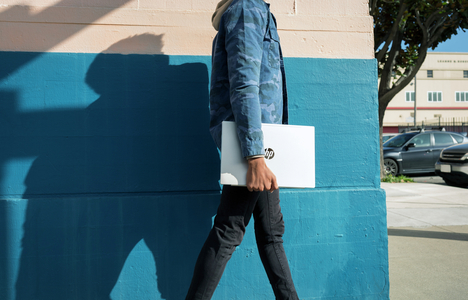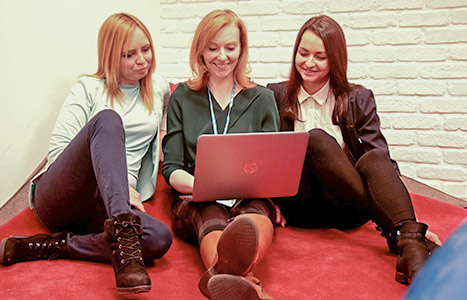 "My experience at HP is fulfilled with meaningful and exciting projects. The opportunity to learn, connect and be supported by HP professionals is what inspires me every day. It feels good to be given so much responsibility and to be able to see my own impact at work. I've also been challenged to go out of my comfort zone and interact with people from different levels of the organization."

"My internship projects, each one of them contributes to HP's success and I couldn't imagine as an intern the impact that my projects would have. So, every day it's easy to come in to work because I know I am a piece of a much larger puzzle; I don't want to miss a chance to do something awesome."

"There's an extremely broad variety of
experiences and perspectives throughout HP."
Responsibilities
Job ID 3034489
Primary Location Ft. Collins, Colorado, United States of America
Date posted 10/11/2018
At HP, talent is our criteria. Join us in reinventing the standard for diversity and inclusion. Bring your awesomeness, and just be you!
Business Description:
The Virtual Reality (VR) business of HP (http://www8.hp.com/us/en/solutions/vrready/index.html) is a fast growing, fast moving, high performance, high-integrity, and fun organization looking for motivated and talented team members with a passion for customers, quality, and of course VR. 
For this position, you will be responsible for the creation of software to support HP's VR platforms.  This may include:  apps to highlight/test new technology, benchmarking, and performance tests.
Software work within this job classification falls into three major categories:
(1) Maintenance and enhancement:  Makes changes to system software to correct errors in the original implementation and creates extensions to existing programs to add new features or performance improvements.
(2) Major enhancement and new product design:  Designs and develops major functional or performance enhancements for existing products or produces new software products or tools.
(3) Quality and performance assurance:  Reviews requirements, specifications and designs to assure product quality; develops and implements plans and tests for product quality or performance assurance.
Candidates will apply developed subject matter knowledge to solve common and complex system issues within established guidelines and recommend appropriate alternatives.  They will work on problems/projects of diverse complexity and scope. They will exercises independent judgment within generally defined policies and practices to identify and select a solution.  They may provide direction to team activities and facilitate information validation and team decision making process.  They will be able to handle most unique situations.  They may seek advice in order to make decisions on complex business issues.
Software Responsibilities include:
Refactoring and developing new software to support new capabilities (both hardware and software)
Defining new feature acceptance criteria with Marketing and R&D
Developing new features and capabilities within existing software applications
Developing new features and capabilities that enable disparate software applications to improve compatibility
Developing new features and capabilities within new hardware platforms
Coordinating and cooperating with Quality Assurance teams
Troubleshooting and resolving issues and defects found internally or by customers
Participating and/or leading technical meetings
Participating and/or leading development processes
Education and Experience Required:
Pursuing a Bachelor's degree in engineering or equivalent (e.g. Computer Science, Electrical, or Computer Engineering), having completed at least two years in the degree program with an emphasis in software development, or computer graphics.  Pursuing a Master's degree is a plus.
Preference Given to Candidates with Additional Skills:
Strong analytical skills and effective problem solving ability.
Multi-OS (Windows and Linux) platform experience
Strong interpersonal and teamwork skills in a large, diverse environment.
Excellent communication skills, verbal and written.
Basic understanding of computers and comfortable with their use.
Ability to develop, document and execute testing procedures.
Ability to clearly document test results, defects, and other information.
Software development and debugging skills.

C/C++ with strong object oriented design and implementation skills.

Possessing the following leadership qualities:

Integrity
Attention to detail
Sense of urgency
Goal oriented
Motivator
Able to implement creative solutions.
Delivers results
Interest in software development process and software lifecycle.
Interest in computer hardware and software interaction dependencies
Linux and/or Windows administration knowledge.
HTML authoring and web server maintenance knowledge.
Proficient in at least one scripting language (e.g. Ruby, Python, Perl)
Windows and Linux device driver architecture and design capabilities
Graphics architecture and methods expertise (application and driver)
Networking expertise for middle-ware software development
Multi-threaded solution and design experience
Compression technologies experience
Project management skills.
Apply