Overview
HP Engineering entails utilizing established engineering disciplines to test and safeguard the manufacturing standards for new and existing HP products. Working with internal stakeholders and outsourced development partners, you will develop and execute solutions to resolve any existing issues, ensuring that our operating processes are cost-effective and uphold the highest quality.
Full Time
Level: Middle
Travel: Minimal (if any)
Success profile
What makes a successful Engineer at HP? Check out the top traits we're looking for and see if you have the right mix.
What it's like to work at HP
Rewards
Medical

Holidays

Flex Time

Life and Disability
Insurance

Work/Life Balance

Onsite Gym/
Fitness Center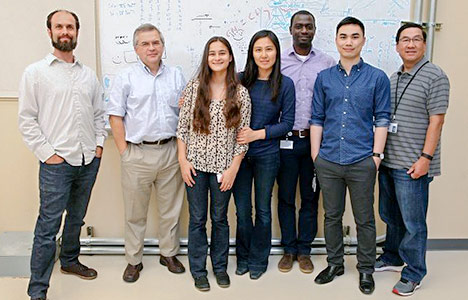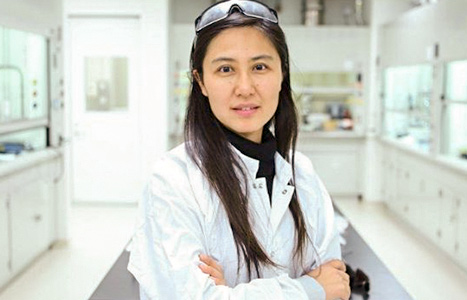 "Our passion is to innovate in addressing daily engineering challenges."

"At HP, innovative people collaborate together to create experiences and products that make the world a better place."

"I joined HP not long ago, right after my undergrad studies; the amount of autonomy that my manager has given me was beyond my expectation. My seniors value my opinion and they trust me as a part of the team."

"I love working at HP because it allows me to give back to the community and participate in volunteering events that I care about."
Responsibilities
Job ID 3042458
Primary Location Spring, Texas, United States of America
Other Location Fort Collins, Colorado, United States of America;Taipei City, Taipei City, Taiwan;
Date posted 08/23/2019
At HP, talent is our criteria. Join us in reinventing the standard for diversity and inclusion. Bring your awesomeness, and just be you!
We are seeking an experienced Privacy Engineer to develop and implement solutions in the Personal Systems business unit to ensure HP's Privacy Policies are correctly implemented in the Big Data Platform and PS products across the technology stack. The implementations need to advance HP's compliance with all legal forms of data use and support business actions with data. The position will also strategically work to align advanced technologies and Privacy by Design principles at the earliest stages in development and make sure that the accumulation, analysis and actions the business chooses with data meet established regulatory compliance needs. This role will collaborate with data product development teams creating new uses of data by using cutting-edge privacy features and prototypes that can be deployed in production code.
The Privacy Engineer will be responsible for partnering with internal Privacy Program Managers, Product Development teams, Legal, Compliance, Governance and Data Protection teams to develop the required solutions. The position analyzes, designs, programs, debugs, and modifies software enhancements in developing and integrating new processes to assure data privacy, on a project-by-project basis. The goals will be to develop technical solutions and systems to help mitigate privacy vulnerabilities, research, document, steer design decisions, operating procedures, or processes that may directly or indirectly contribute to privacy risks.  They are also responsible for identifying existing use cases and assisting with the management of the data privacy, data protection, data usability, performance and the integrity of the privacy solution. Using current programming language and technologies, creates a solid design, writes code, completes programming, and performs testing and debugging of applications as well as completes documentation and procedures for installation and maintenance. Interacts with users to define system requirements and/or necessary modifications to new or existing software. The Privacy Engineer will interface with other Developers and Architects in implementing solutions that enable the business to be data driven while protecting the data assets.
Responsibilities:
5+ years of professional software/application development (or 2+ years of college-level software/application development realated to Privacy Engineering).

Use data anonymization and cryptographic techniques to develop systems that will preserve and improve privacy protection

Guide the development of new privacy products and features within PS Products

Identifies areas of improvement in local practices relative to managing data privacy

Performs regular privacy assessments of operational processes, existing products, and new initiatives. Identifying, and mitigating risks across the company through effective tools, training and guidance

Assist in assuring all PS SW product data processing activities are accounted for and compliant

Communicates program progress, escalations, and issue analysis to key stakeholders
Knowledge and Skills:
Strong understanding of current privacy standards and compliance measures, as they pertain to Software products and processes.

Experience or understanding of software applications design tools and languages such as C++, C#, Java and Python.

Understanding of Software design on multiple platforms (Windows, Linux, Cloud)

Passion for quality, secure and private coding practices

Experience in managing, cleansing and manipulating data

Experienced with Agile software development life-cycles with its principles, practices, strategies and tactics including continuous integration.

Excellent analytical and problem solving skills

Excellent communication skills (verbal and written) with a fluency in English and the ability to effectively communicate designs, proposals, and results; and negotiate options at management levels

Ability to exercise good judgement and balance risks in ambiguous and complex situations

Demonstrated teamwork and collaboration skills, in particular in leading or contributing to global and multi-functional teams

Highly motivated to contribute and grow within a complex area of emerging importance

Strong interpersonal skills, ability to influence without authority
Qualifications:
BS or MS degree in computer science, computer engineering, information systems or related field of study.

A passion for products with a creative mind and a propensity to take calculated risks.

3 years' experience in privacy / data protection

(or college undergraduate/graduate level courses and projects related to Privacy Engineering)

Experience

in one or more of the following areas:

Privacy Preserving Distributed Machine Learning
Differential Privacy
Data Anonymization
Applied Cryptography
Privacy by Design
Apply