Overview
Your career with us helps you rapidly apply your academic learnings and gain practical experience. You are in the driver's seat, shaping your own development, learning from mentors and coaches. Your everyday is guided by key priorities of your role, but your tomorrow is shaped by how you decide to reach them.
Full Time
Level: Middle
Travel: Minimal (if any)
Success profile
What makes a successful Intern at HP? Check out the top traits we're looking for and see if you have the right mix.
Analytical
Proactive
Problem-solver
Leadership
Curious
Team player
What it's like to work at HP
Rewards
Healthcare

Holidays

Relocation
Reimbursement

Continuing Education

Work/Life Balance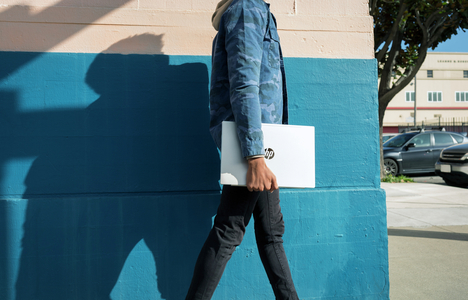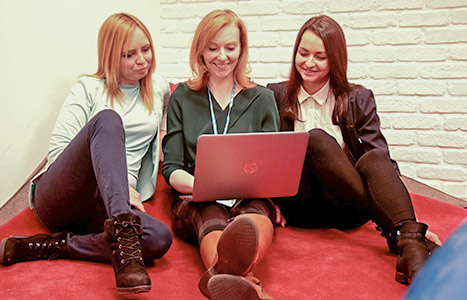 "My experience at HP is fulfilled with meaningful and exciting projects. The opportunity to learn, connect and be supported by HP professionals is what inspires me every day. It feels good to be given so much responsibility and to be able to see my own impact at work. I've also been challenged to go out of my comfort zone and interact with people from different levels of the organization."

"My internship projects, each one of them contributes to HP's success and I couldn't imagine as an intern the impact that my projects would have. So, every day it's easy to come in to work because I know I am a piece of a much larger puzzle; I don't want to miss a chance to do something awesome."

"There's an extremely broad variety of
experiences and perspectives throughout HP."
Responsibilities
Job ID 3034604
Primary Location Ft. Collins, Colorado, United States of America
Date posted 10/11/2018
At HP, talent is our criteria. Join us in reinventing the standard for diversity and inclusion. Bring your awesomeness, and just be you!
The Workstation organization of HP (www.hp.com/workstations) is located in Fort Collins, Colorado. We are a high-performing, high-integrity, and fun organization looking for motivated and talented software engineering students for internships during the summer of 2019.

For this position, you will be paired with a mentor who will guide you in responsibilities including design, development, maintenance, testing, and/or quality and performance assurance of system software applications. In addition to working with a mentor, you will work independently to solve problems and meet requirements. Projects will be defined to ensure significant progress can be made over a short period of time while maximizing value to customers. Possible areas of focus include performance measurement and tuning, compression/decompression techniques, or data collection and analysis. You will have an opportunity to showcase your work at an Intern Fair at the end of the summer.

Internships are a great way to learn practical skills, meet professional engineers, and learn about different work environments.
Education Required:
Eligible candidates will be enrolled full-time in a Bachelor's degree program in Computer Science and will have completed two or three years in an undergraduate degree program with an emphasis on software development.
Critical competencies and qualifications:
Software development and debugging skills
C/C++ with strong object oriented design and implementation skills
Experience with technology outside of coursework is required
Strong interpersonal and teamwork skills
Strong analytical skills and effective problem solving ability
Attention to detail
Basic understanding of computer architecture
Works enthusiastically and with urgency
Not afraid to ask questions and open to feedback
Apply