Overview
Our vision is to create technology that makes life better for everyone, everywhere — every person, every organization, and every community around the globe. This motivates us — inspires us — to do what we do. To make what we make. To invent, and to reinvent. To engineer experiences that amaze. We won't stop pushing ahead, because you won't stop pushing ahead. You're reinventing how you work. How you play. How you live. With our technology, you'll reinvent your world. This is our calling. This is a new HP. Keep reinventing.
Full Time
Level: Middle
Travel: Minimal (if any)
Success profile
What makes a successful Marketing Specialist at HP? Check out the top traits we're looking for and see if you have the right mix.
Analytical
Communicator
Conceptual
Insightful
Strategic
Visual thinker
What it's like to work at HP
Rewards
Medical

Flex Time

Onsite Gym/Fitness

Cafeteria

Maternity & Paternity Leave

Work/Life Balance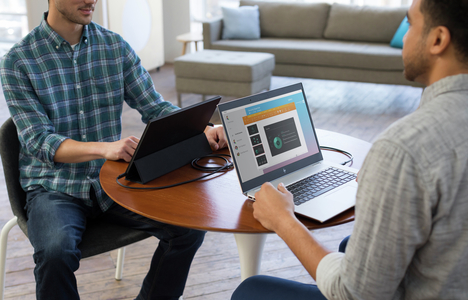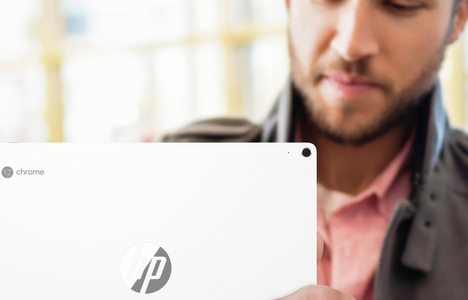 "Our culture as a company is the greatest asset we have as our teams are empowered by diverse personalities, ideas, philosophies that build our operating system: keep reinventing."

"Working at HP is a great experience, especially in marketing, as it enables personal growth, learning and applying new things plus having a great work-life balance."

"There's something magical when you see ideas on paper come to life in the real world paired with the business impact on sales and the elevation of HP's brand health – that's what gives me full satisfaction in my work and drives me to do something even bigger and better each day."

"You've probably heard the expression: 'If you're the smartest person in the room, you're in the wrong room.' Well at HP, it's really easy to be in the right room, as there are so many brilliant marketing minds. Additionally, no matter how high up the ladder an individual is, they will always take the time to speak with you, tell you about their experiences, and teach you what they've learned. These conversations have been invaluable, and I look forward to continually meeting new people within the company."
Responsibilities
Job ID 3031522
Primary Location Ft. Collins, Colorado, United States of America
Date posted 06/20/2018
At HP, talent is our criteria. Join us in reinventing the standard for diversity and inclusion. Bring your awesomeness, and just be you!
Marketing Content Specialist
Background:
HP's vision and promise is to engineer experiences that amaze.  With the heart, creativity, and energy of a startup, and the brain, muscles, and determination of a Fortune 100 corporation, we continue to deliver ground-breaking new technologies to build on our 76-year legacy of innovation.
The Customer Experience and Portfolio Strategy Team, within Personal Systems, was created with a maniacal focus on designing and delivering best-in-class experiences for our customers.  We value collaboration, ingenuity, tenacity, and a sense of humor.  So join our team, work hard, and watch as your efforts have a direct impact on millions of customers around the world.
About you:
Attention to Detail. You will define the strategic direction of our welcome content, while empowering your team to make daily decisions.See the link between the granular details and big picture.
Content Creator Extraordinaire.From big blogs to tiny tweets, you do it all.
Drive Collaboration. Create a culture of collaboration and promote deep partnership across business units and teams.Be prepared to operate in highly-matrixed organization with partners across HP.
Global Thinker.You appreciate different cultures and customs and understand when to use a varied communication approach
Know Your Customer.You are deeply customer-curious. You internalize the point of view of our customer and exhaustively represent her wants, needs and pain points.
Talk Tech. Possess a deep curiosity for technology and experiences.Stay abreast of technology trends.
HP Jumpstart Content Specialist
The HP CEPS team is looking for a highly motivated individual to help develop and manage digital media that is published to all HP PC customers through to welcome customers and help them get the most out of their new PC.
You will play a key role in delivering the HP message to over 20 Million customers a year. Helping drive the experience that enhances customer satisfaction, demonstrates HP thought leadership and generates incremental revenue. Our content specialist works directly with design and engineering resources to manage the content development, editing and publishing processes from end-to-end.
A strong candidate will exhibit a high level of flexibility, energy, collaboration and accountability to meet HP Jumpstart objectives and priorities.
Primary Functions:
Work collaboratively with others to develop a catalog of engaging digital content that serves HP customers
Work with HP business development partnerships to identify business opportunities and communicate business objectives of HP Jumpstart
Engage with HP teams to communicate value proposition, content guidelines and publishing workflows
Manage relationships with design teams to create engaging content that is contextualized to the customer experience, complies with HP Jumpstart content guidelines and conforms to HP brand requirements
Directly manage content management systems
Optimize content development and publishing workflows
Use data driven methodology to identify criteria for content efficacy
Responsibilities:
Responsible for maintaining quality of content presentation and ensuring that content meets HP security requirements
Knowledge of new, unique and interesting PC features and deployment cycles
Possess an understanding and passion for online marketing & user experience design
Build relationships with stakeholders, lead periodic communication sessions to share status, plans, priorities and collaborate on future planning
Analyze digital media performance and identify strong insights and recommendation
Administration of content editorial calendars
Educational Experience:
Bachelor's degree in computer science, marketing or UI design, MBA preferred
Knowledge and Skills:
Experience with content management systems and web publishing best practices
Basic HTML authoring skills
Understanding of digital marketing best practices
Basic copy writing and visual design skills
Basic Adobe Photoshop skills preferred
Excellent organizational, communication and presentation skills
Familiarity with web analytics tools such as Google Analytics and Adobe Marketing Cloud (Ominture)
Awareness with online shopping UI and merchandising best practices 
#LI-POST
Apply