Overview
HP Engineering entails utilizing established engineering disciplines to test and safeguard the manufacturing standards for new and existing HP products. Working with internal stakeholders and outsourced development partners, you will develop and execute solutions to resolve any existing issues, ensuring that our operating processes are cost-effective and uphold the highest quality.
Full Time
Level: Middle
Travel: Minimal (if any)
Success profile
What makes a successful Engineer at HP? Check out the top traits we're looking for and see if you have the right mix.
What it's like to work at HP
Rewards
Medical

Holidays

Flex Time

Life and Disability
Insurance

Work/Life Balance

Onsite Gym/
Fitness Center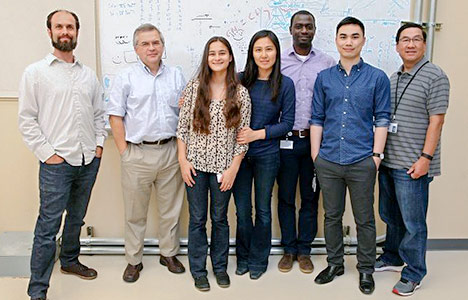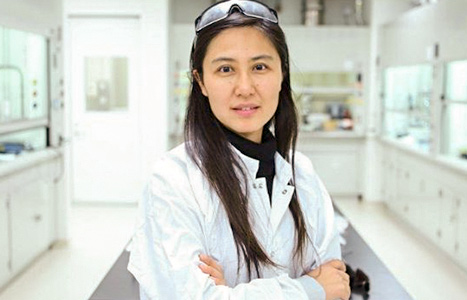 "Our passion is to innovate in addressing daily engineering challenges."

"At HP, innovative people collaborate together to create experiences and products that make the world a better place."

"I joined HP not long ago, right after my undergrad studies; the amount of autonomy that my manager has given me was beyond my expectation. My seniors value my opinion and they trust me as a part of the team."

"I love working at HP because it allows me to give back to the community and participate in volunteering events that I care about."
Responsibilities
Job ID 3032373
Primary Location Bristol, South Gloucestershire, United Kingdom
Date posted 01/03/2019
At HP, talent is our criteria. Join us in reinventing the standard for diversity and inclusion. Bring your awesomeness, and just be you!
HP is a $50+ billion fortune 50 company with just under 50,000 employees across 190 countries. HP is about innovation, it's who we are and what we have been doing since 1939, and we keep reinventing ourselves. Together we challenge convention, pushing each other to surprise the world.
We are looking for a highly-skilled, motivated, and driven researcher to join the HP Inc. Security Lab in Bristol, UK. HP Labs in Bristol is HP's European research centre, and our second largest worldwide. Our team in Bristol has an outstanding reputation in computer security research and collaborates with university and industrial researchers globally, and performs real-world innovation in partnership with HP's global business units, to create next generation technologies to secure our online world. 
As a member of our team you will have the opportunity to contribute research that will have impact on HP products used by millions of people around the world.
What will you work on?
With more computing power moving to the 'edge' of the network, endpoint devices are the target of more attacks, but also the place where we need to build in more effective security measures.  Our device security team's research seeks to detect, protect against, and recover from attacks against the lowest-levels of hardware and firmware. 
To do this we draw on knowledge of the detailed architectures and operation of components such as CPUs and chipsets; of firmware, operating systems, and software; and the detailed architectures of endpoints such as computers and printers. Our research also involves issues such as the establishment of trust and the maintenance of integrity throughout a platform's operational lifecycle. 
Beyond device security, the Security Lab has a diverse research portfolio that pursues security innovation for current and future endpoint devices in HP's portfolio, including today's PCs and mobile devices, printers, and 3D printers. We are constantly innovating across device security, infrastructure security and security management.  
In our infrastructure security team we develop new paradigms for securing the IoT/endpoint device eco-systems end-to-end. In security management, our work addresses the ongoing management of security in device eco-systems, innovating in how we can more effectively detect and remediate threats operationally.  We also operate our own malware lab to perform analysis of malware samples, but also to experiment and test our designs for innovative detecting capabilities.  
What skills and qualifications do you need? 
We welcome applications from diverse candidates with a range of experiences. This permanent post is for a security researcher with at least a Masters or PhD in an appropriate discipline, ideally with a few years of work experience in a relevant field. Candidates with more senior profiles and years of experience in relevant security research fields should also apply.
Expected skills include a strong background in systems security and computing system architecture, as well as skills in one or more of the following areas: hardware and firmware architecture, low-level operating system architecture and distributed systems architecture.
An understanding of, or experience in, network security; the use of cryptography; and familiarity with communications protocol security, information flow security, operating systems security, and user authentication technologies is also desirable.  
Make sure you highlight your skills and areas of interest in your CV and covering letter!
Thanks for taking the time to review our job. If you think it is a match to your experience and interests please apply today – we are eager to learn more about you! If you know a friend who may be a fit for the job please refer them.
#LI-POST
Apply