Overview
Our vision is to create technology that makes life better for everyone, everywhere — every person, every organization, and every community around the globe. This motivates us — inspires us — to do what we do. To make what we make. To invent, and to reinvent. To engineer experiences that amaze. We won't stop pushing ahead, because you won't stop pushing ahead. You're reinventing how you work. How you play. How you live. With our technology, you'll reinvent your world. This is our calling. This is a new HP. Keep reinventing.
Full Time
Level: Middle
Travel: Minimal (if any)
Success profile
What makes a successful Marketing Specialist at HP? Check out the top traits we're looking for and see if you have the right mix.
Analytical
Communicator
Conceptual
Insightful
Strategic
Visual thinker
What it's like to work at HP
Rewards
Medical

Flex Time

Onsite Gym/Fitness

Cafeteria

Maternity & Paternity Leave

Work/Life Balance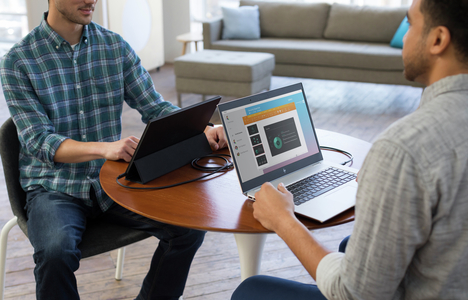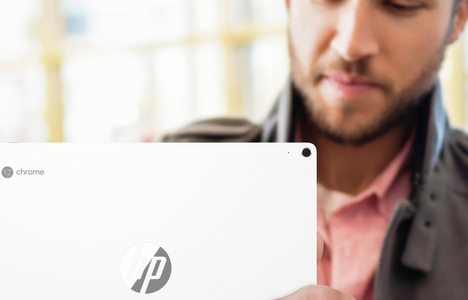 "Our culture as a company is the greatest asset we have as our teams are empowered by diverse personalities, ideas, philosophies that build our operating system: keep reinventing."

"Working at HP is a great experience, especially in marketing, as it enables personal growth, learning and applying new things plus having a great work-life balance."

"There's something magical when you see ideas on paper come to life in the real world paired with the business impact on sales and the elevation of HP's brand health – that's what gives me full satisfaction in my work and drives me to do something even bigger and better each day."

"You've probably heard the expression: 'If you're the smartest person in the room, you're in the wrong room.' Well at HP, it's really easy to be in the right room, as there are so many brilliant marketing minds. Additionally, no matter how high up the ladder an individual is, they will always take the time to speak with you, tell you about their experiences, and teach you what they've learned. These conversations have been invaluable, and I look forward to continually meeting new people within the company."
Responsibilities
Job ID 3033294
Primary Location Bangalore, Karnataka, India
Date posted 08/10/2018
At HP, talent is our criteria. Join us in reinventing the standard for diversity and inclusion. Bring your awesomeness, and just be you!
Introduction:
This is a unique opportunity to join as data scientist a multidisciplinary team of creative and passionate individuals destined to change the concept of Customer Experience. We are laser focused to provide customer experience that amazes. We are a lean, flat and experimental team combining science and engineering to identify and inject high-value insights into HP Inc processes at their point of highest impact.
Responsibilities:
You will advocate, evangelize and build data-fueled INSIGHTS that help improve our customers' experience. You'll dig in and become an expert on HP's market trend, customer loyalty and voice of the customer channels.
You will work with cross-functional team members to identify and prioritize actionable, high-impact customer experience insights across HP business areas.
As our data scientist, you will provide expertise on mathematical concepts for the team and inspire the adoption of advanced analytics and data science across the entire breadth of our organization.
You will develop appropriate text analytics techniques for unstructured data from different sources, including social media. You will improve scalability of existing processes through automation.
You are hands on and will help the team with data cleaning and any other assignment needed.
Qualifications:
Master's in Statistics/Economics with 3+ years of work experience in predictive and prescriptive analysis (preferred)

delivering world-class data science outcomes.

Bachelor's in Statistics/Economics with 5+ years of work experience in predictive and prescriptive analysis
Technical skills:
Strong understanding of statistical concepts
Mastering telling a story with data techniques
Knowledge of analytical techniques (univariate, multivariate analysis) and text analytics
Experience in and knowledge of market research tools and techniques
Hands on experience  in analytical tools such as R, SAS and SQL language
Working knowledge of visualization tools such as Tableau, Power BI and Qlikview
Extensive experience solving business problems using text analytics approaches
Strong MS Office Skills & MS Project (preferred)
Behavioral / Team skills
You are passionate about asking and answering questions and you are able to communicate that passion to your colleagues and internal customers
You propose analytics strategies and solutions that challenge and expand the thinking of everyone around you.
You enjoy working in a global team with flexible working time.
You have a personal drive and positive work ethic to deliver results within tight deadlines and in demanding situations
You demonstrate leadership and strong focus on execution.
Your analytical thinking, analysis, and problem solving skills are excellent. You are very familiar with project management methodologies.
You know that it is all about telling a story with data; you are known for your communication (written/verbal) skills, including logically structuring, and delivering presentations.
Job Location: Bangalore
Apply