Overview
HP Sales is not for the faint hearted. It requires robust knowledge of HP's new and existing products and services, as well as communicating complex information to our partners and end-users. The scope is highly collaborative—working with internal and external stakeholders to drive sales activities at multiple organizational levels for overall sales growth.
Full Time
Level: Middle
Travel: Minimal (if any)
Success profile
What makes a successful Sales Specialist at HP? Check out the top traits we're looking for and see if you have the right mix.
What it's like to work at HP
Rewards
Medical

Dental

Vision

401(k)/Retirement plans
(USA)

Maternity & Paternity Leave

Paid Time Off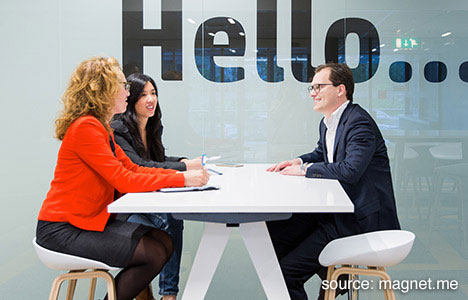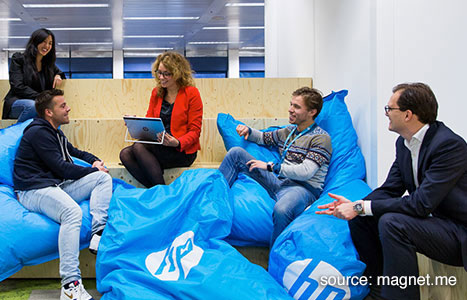 "I like working at HP because of the strong re-invention spirit, which encourages me to think out of the box with a growth mindset!"

"At HP, 15 years ago, I was offered the opportunity to be accountable as an individual performer as a UK and European sales person. After five years I took this experience to build and lead a high performance business culture. Our culture is to trust people to make bold decisions that can deliver the extraordinary; which is both extremely rewarding and often scary. I have been lucky enough in my career to see many different countries and work with a lot of diverse people. The market may have changed during these 15 years but HP continues to offer better opportunities then it did when I joined."
Responsibilities
Job ID 3031442
Primary Location Amstelveen, , Netherlands
Other Location Brussels (Woluwe), Belgium;Meyrin, Switzerland;Stockholm - Solna, Sweden;
Date posted 07/12/2018
At HP, talent is our criteria. Join us in reinventing the standard for diversity and inclusion. Bring your awesomeness, and just be you!
At HP, we believe in the power of ideas. From cutting edge personal digital equipment to the most powerful IT solutions, we use ideas to put technology to work for everyone. And we believe that ideas thrive best in a culture of teamwork. That is why everyone—at every level in every function—is encouraged to have original ideas, to express them and to share them. We believe anything can be achieved if you really believe in it, and we will invest in your ideas to change lives and the way people work. This vision is what sets us apart as a company. At HP we work across borders, and without limits. Global virtual teams share resources and pool their big ideas to solve business issues and meet personal goals. Everyone is valued for the unique skills, experiences and perspective they bring. That's how we work at HP. And it's how ideas—and people—grow.
Part of the General Western Europe team, the Personal Systems Services Sales Manager is responsible for developing Services Sales in the region. His/her role is to enable country teams to grow sales of HP Services (inc. Device as a Service) to Corporate, Enterprise and Public-sector customers. Building a business plan for the region, structuring business management governance and developing tools to help local sales managers, he/she is also managing a team of multi-country sales consultants to support local teams in creating and pursuing new services opportunities.
Key Responsibilities
Act as the GWE Services Sales leader: Imagine the future, Inspire the team, Make it happen
Act as GWE single point of contact for PS Services towards EMEA and Countries
Lead Business Management governance to deliver services KPIS (Key Performance Indicators), including pipeline management in HP Dynamics
Lead Services forecasting process for DaaS (Device as a Service) Total Contract Value and Revenue/Orders, including participation in bi-weekly EMEA forecasting meeting 
Prepare and execute Quarterly Game Plan for DaaS and provide input to GWE category on Personal Services Revenue/orders for Personal Systems game plan
Establish DaaS Reporting for Sales managers working with GWE End User sales business analyst
Be the sales lead in GWE SOAR process (Opp Assessment, Pricing), participate in big deal EMEA SOAR calls as needed
Manage multi-country services resources (team of 5 people)
Provide support and coaching to local team on complex deals
Enable local sales teams to Manage the Business
Sales coverage- Builds well targeted business plans and strategies for allocating resources and driving sales activities to achieve margin; collaborates within HP and with the field to prioritize, facilitate and direct the use of resources.
Account Planning- Assists in planning sales strategy; manages the internal processes in support of sales reps and selling activities; aligns tactical account plans with overall corporate strategy; actively develops and manages geography business plans to meet revenue goals/quotas; develops plans that articulate the strategies/requirements essential for focusing sales activities, forecasts accurately and communicates sales progress; actively manages and signs off on account business plans through scheduled reviews and updates.
Pipeline management- Builds, monitors and orchestrates sales pipelines to ensure continuous population of near and long term opportunities; manages the size, shape and quality of pipeline; analyzes overall win rates and win/loss ratios.
Deal management- Reviews deals to ensure soundness and problem-free processing by HP back-end operations; Monitors the number of deals with TAS plan reviewed by managers.
Business acumen- Exhibits base level of business, financial and legal acumen to develop meaningful business recommendations; continuously monitors and improves area-of-control operations to ensure alignment with HPs business direction, the quality of business practices and optimum organization performance.
Strategic sales planning & implementation- Orchestrates the development of strategic sales plans that reflect HP's business strategy, to advance market share/penetration, and achieve profitable growth.
Competitive Positioning/Strategy- Uses competitive intelligence in account planning and sales activities to develop counter strategies that will neutralize competitive influence on the customer's buying decisions.

Leading & Managing Sales People
Coaching & Performance Management- Assesses and manages employee performance to ensure individual and group excellence; counsels and supports individuals through selling challenges; manages performance and results of individuals through selling challenges; manages performance and results of high and low performers.
Leadership- Models effective selling skills; motivates and supports sales teams in selling; demonstrates a high level of support in the pursuit and closing of deals.
People development- Nurtures and advances the talent required to maintain HP sales force excellence within area of control; sponsors and directs skill building activities to increase the productivity and accomplishments of the sales force.
Change management- Ability to work through an environment of change and effectively lead a sales team through transitions beyond their control.

Selling as a Sales Manager
Focus on strategic direction- Understands the overall HP strategic direction and portfolio, and can assist sales teams in customizing solutions based on client needs.
C-level partnering- Contributes to enduring executive relationships at the highest levels of the client's organization; personally interacts with executives; establishes professional relationships and credibility with key IT and business executives in support of other established relationships with the client.
Consultative selling- Strategizes and coaches team on how to apply consultative-selling techniques to identify and advance opportunities that result in ongoing profitable revenue growth for HP; prepares for client calls in partnership with sales teams and supports the efforts of the team during client meetings; ensures sales teams have access to other HP resources and encourages them to nurture relationships with client influencers and decision makers.
Industry and client knowledge- Stays current with industry and competitive research and information to enable rich client dialogue; maintains an understanding of client business challenges, industry trends and markets; demonstrates breadth and depth of knowledge to position and map HP capabilities that align to client business objectives and initiatives.
Business Management.
Strategic Planning- Translates business goals into actionable plans and strategies that reflect the requirements and opportunities within area-of-control Aligns area-of-control account and market opportunities with upstream strategic plans and metrics. Sets sales priorities and establishing these as the focus of individual or sales team activities.
Execution- Actively manages business plans to meet revenue goals/quotes and advance the business interests of HP. Determines if an opportunity is profitable for the company.
Forecast/Budget Control- Tracks and manages rolling forecasts and budgets to ensure timely and accurate roll-ups.
Pipeline Management- Builds, monitors and orchestrates sales pipelines to ensure continuous population of near- and long-term opportunities Balances quick wins against longer sales-cycle opportunities to ensure both immediate wins and long-term profitability for HP.
Operations Building/Improvement- Continuously monitors, troubleshoots and improves area-of-control operations to ensure alignment with HP's business direction, the quality of business practices, optimum organizational performance and a highly motivated sales force.
Education and Experience Required:
Directly related management experience and work results including success in achieving progressively higher quota or other sales related goals.
Demonstrated level of project management skills.
University or Bachelor's degree.
Typically 7+ years experience in sales.
We're looking for visionaries who are ready to make an impact on the way the world works. At HP, the future's yours to create!
Apply